US 460 Construction Projects Proceeding
Right of way acquisition and utility relocation efforts have been ongoing for several years to complete the construction of much needed US 460 (currently signed KY 3174 until complete) from US 23 in Yeager to the Breaks Interstate Park in Virginia. The entire US 460 corridor has been under development for close to 30 years. Construction should be complete in 5 years.
The last section is the Russell Fork Bridge near Beaver Bottom which was let for construction on November 20, 2020 for $65.5 million.
The Pond Creek Bridge is currently under construction and a live camera has been added to this site for you to monitor construction progress. Once completed, the Pond Creek Bridge will be the tallest bridge in Kentucky at 324 feet tall.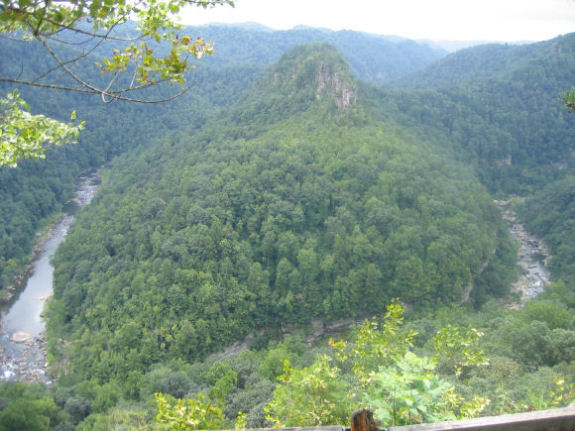 The US 460 reconstruction project will provide an alternate route for US 460 traffic from US 23 near Yeager, Kentucky to the Breaks Interstate Park near Breaks, Virginia. This new four-lane partially controlled access highway will increase travel speeds and decrease travel time while providing a safe route within this corridor. Interchanges have been constructed at US 23, Greasy Creek Road, KY 195 at Marrowbone, and at KY 80 near Elkhorn City. The reconstruction being developed by the Kentucky Transportation Cabinet will tie in at VA 80 in Buchanan County, Virginia. The Virginia Department of Transportation has been constructing connections from this segment of US 460 to the proposed Coalfields Expressway approximately 5 miles into Virginia.